Categories
Acrylics & Reline Material
Alloys & Accessories
Anesthetic products
Articulating Materials & Acces
Build Up Material
Burs & Diamonds
CAD/CAM Products
Cements & Liners
Core Materials
Cosmetic Dentistry
Crowns, Bands & Shells
Disposables
Emergency
Endodontic Products
Equipment
Evacuation
Finishing & Polishing
Handpieces
Health Education Products
Impression Material
Infection Control
Instruments
Laboratory Products
Matrix Materials & Wedges
Mixing Material
Orthodontic products
Pins & Posts
Preventives
Retraction Material
Rubber Dam Products
Short Expiration
Surgical Supplies
Waxes
X-Ray
Other
All Products
Helpful Links
Home
About
Contact
Shipping
Payments
Returns
Feedback
Signup
House Brand Chlorhexidine Gluconate 0.12% Bottle 16oz PV-1001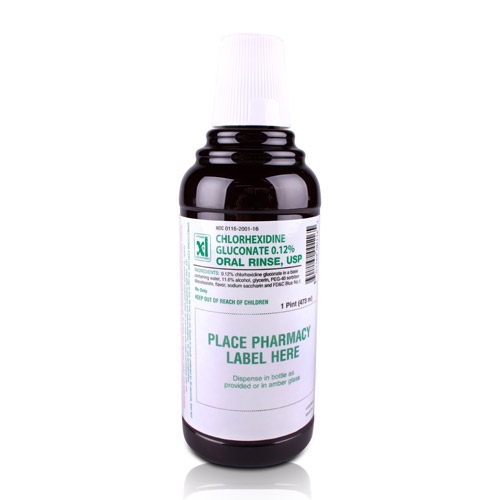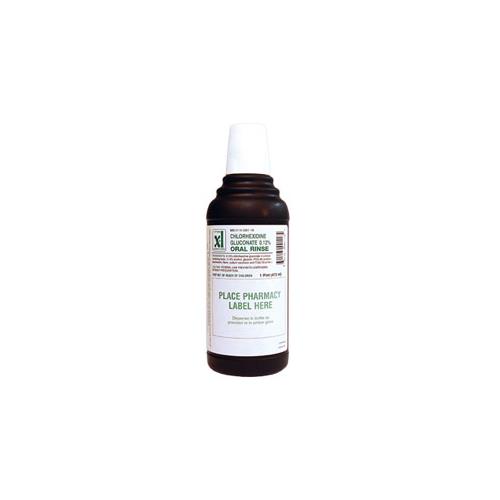 Description
House Brand Chlorhexidine Gluconate 0.12% Bottle 16oz PV-1001
House Brand Chlorhexidine Gluconate 0.12% Bottle 16oz PV-1001 0.12% chlorhexidine gluconate (CHG) oral rinse for the effective treatment of gingivitis. Pleasing mint flavor. Residual release of CHG over time for sustained control of bacterial growth. Bottle Refill 16oz 16oz Mint

If you are looking for another product that is not listed, please contact and we will get back to you as soon as we can.

Sale of this item is subject to regulation by the U.S. Food and Drug Administration and state and local regulatory agencies. By law we are required to verify that the purchaser is a licensed dentist before shipping the item.

MegaDental Intl
Miami, Florida 800-733-9703


1. We can only ship the item to the Paypal address that is sent to us at the time of checkout. Please verify the correct shipping address prior to confirming your payment.

2. Most of our orders ship within 1 business day. 99% of our order ship within 2 business days. Occasionally, specific orders will require additional processing time and may be delayed further.

3. Most of our items are shipped via UPS or USPS and arrive within 4-7 business days of the shipping date, unless otherwise stated. We are not responsible for carrier transit time. We do not ship during weekends or holidays.

4. All customers will be issued a UPS/FedEx tracking number or USPS Delivery Confirmation number upon shipment. For orders shipped with the USPS, please remember that USPS only provides a Delivery Confirmation number which is typically only updated after the order has been delivered or delivery has been attempted.

5. Items may ship directly from product manufacturer/vendor.

6. We do not currently deliver to PO boxes; APO (military) boxes; FPO (foreign) boxes; DPO (diplomatic) boxes; freight forwarders hotels or a few limited geographic areas within the U.S.


1. Return must be made within 14 days after you received the product.

2. Buyer pays the shipping fees.

3. Please contact us first if you have any problem, we will try our best to solve it.

4. Sorry, there is no return on used auction style item(s)unless stated otherwise in the listing.


1. Best Prices! As a high-volume seller, we are able to offer the best prices on eBay.

2. Outstanding Customer Service! We respond to all questions within 24 hours and provide tracking numbers for all our orders.

3. Fast, Affordable Shipping! most of our items have FREE SHIPPING!

4. Guaranteed Freshness! All our products are guaranteed be fresh or your money back.



If you have any questions regarding the product or shipping, please don't hesitate to contact us via eBay.

OR CALL:

800-733-9703